Chap. IV - Kakapo Run Game
Play Kākāpō Run. Play your favourite infinite runner mobile game whilst learning more about the survival of the kakapo species!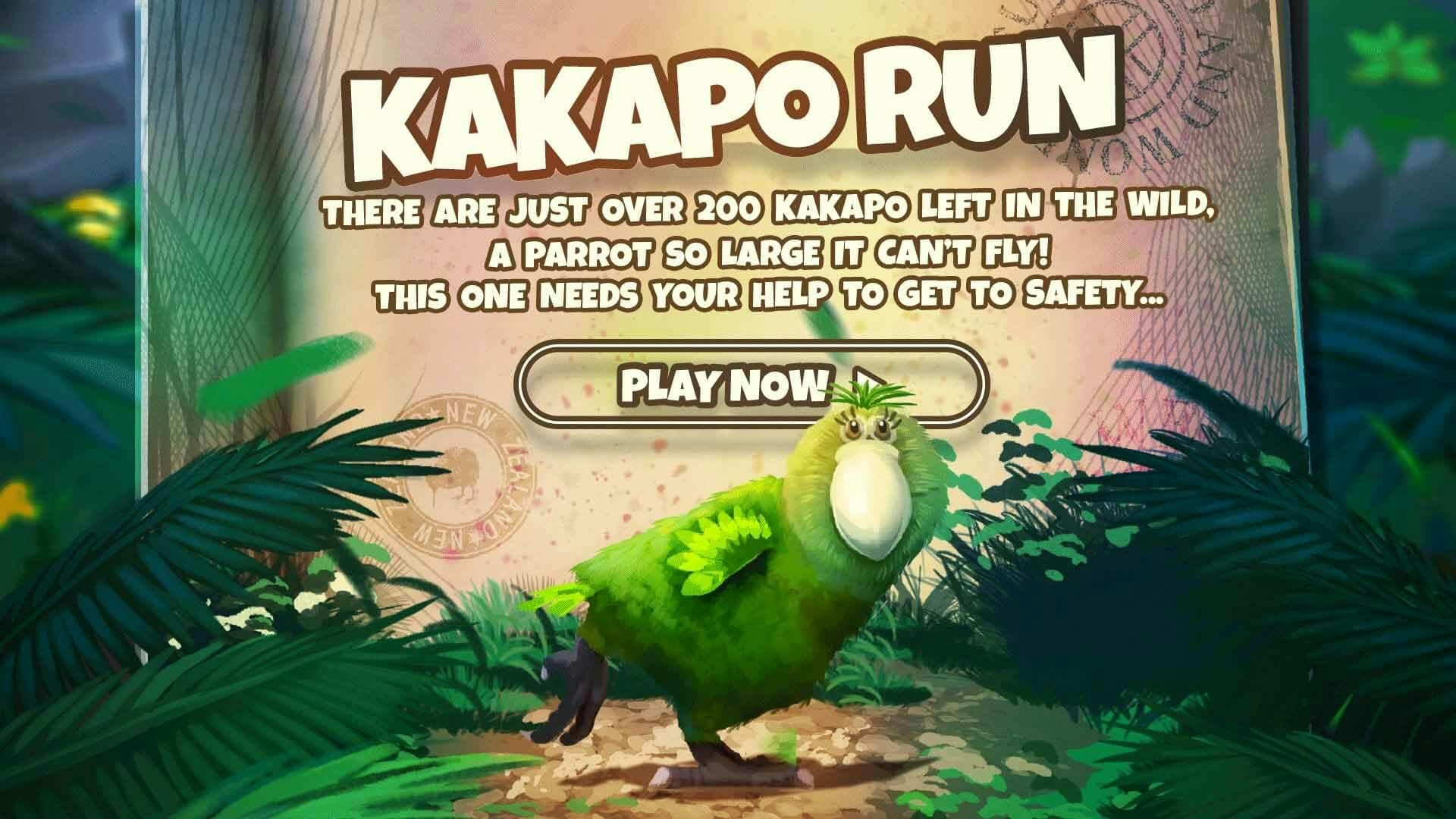 Kakapo Run is a totally-free infinite runner game! This means that there's no adverts and no in-app purchase. 
Your mission is to get the Kakapo to safety by navigating across New Zealand to Sanctuary Island. And hungry stoats are just one of the challenges that face you as you jump, dodge and slide through forests, shorelines and cities to reach Sanctuary Island.
Along the way, the Kakapo will ask you for your help in their real-world fight for survival. You see, there are only around 200 kakapos left in the whole world. 
Don't forget: catch the feathers, and score extra points!
Looking for a tip? If you play 'Kakapo Run', we hope you'll agree that the world needs more Kakapo, so you can help by tweeting your support and win the ability to skip a level. 
Let's play! Swipe down to slide under objects, swipe left to change lanes and swipe up to jump. Ready to run? 
Download the game for your device
No Adverts, No In App Purchases - Totally free!
The unique sounds of real Kakapo, from the unusual mating 'boom' to the squarks and calls of kakapo as they are saved!
4 Environments to traverse, inspired by New Zealand's unique and varied landscape. From dense forests to idyllic coastlines, you'll even run through the city dodging trams and traffic!
Predator pursuits Jump, Dodge and Swipe to avoid the stampede, if you are really skilful you can even knock out predators!
On coming obstacles from predators to rolling rocks
Stay updated with the Environmental news from around the world. Just click one of the blue radio towers on the Region Select globe to found out what's going on in the world around you
Support our cause by sharing on twitter #SaveTheKakapo