The Ugly Animal Preservation Society
Aye-Aye © Nick Garbutt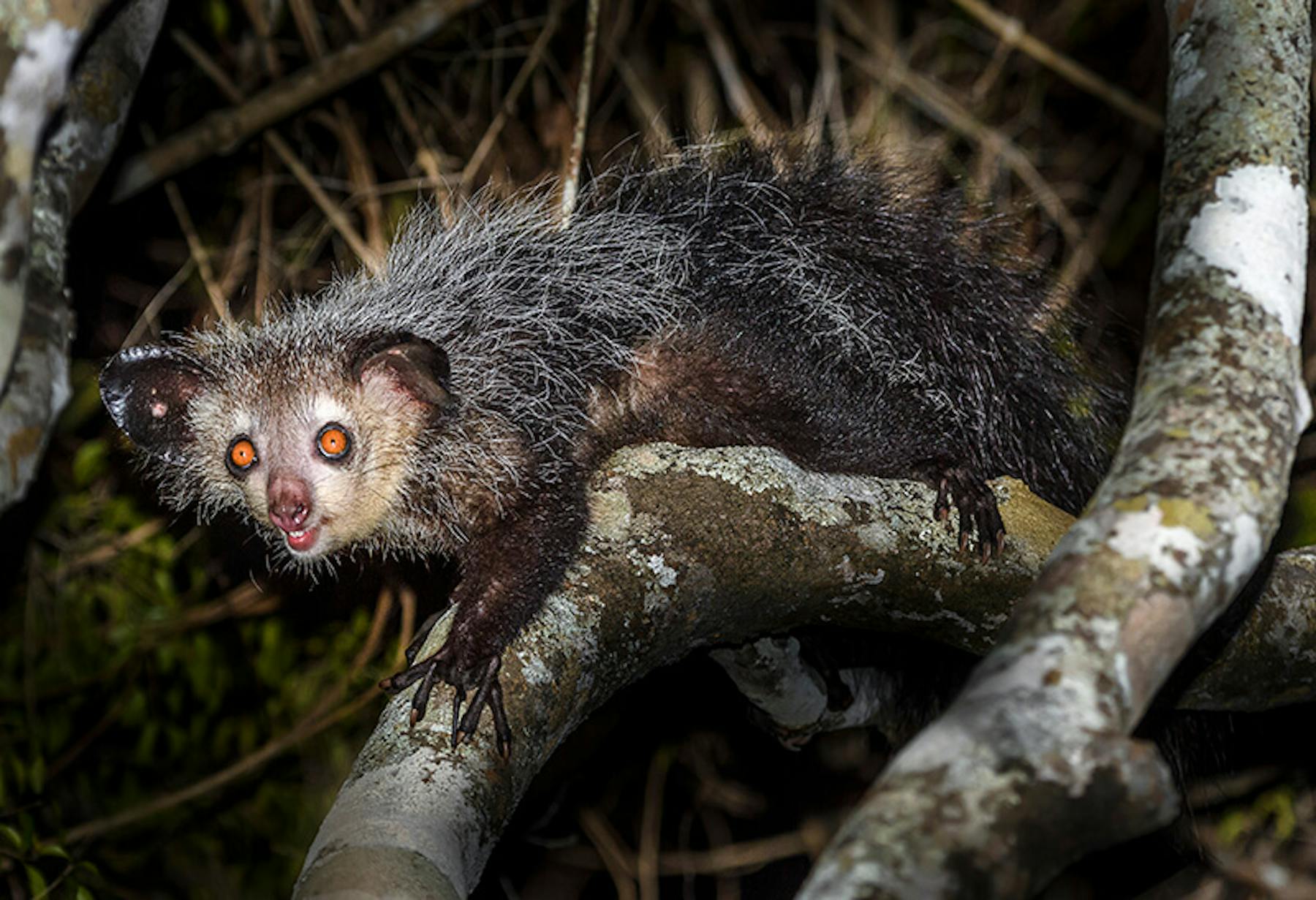 One of the first storytelling initiatives OTEC has chosen to support is a stand-up comedy show by Simon Watt, presenting The Ugly Animal Preservation Society.
The Ugly Animal Preservation Society was brought to life in 2012 to raise the profile of some of nature's more aesthetically challenged creatures by applying the laws of satire to science through comedy nights with a conservation twist. Most of the work is conducted by Simon Watt, the founder of UAPS, who has collaborated with over 50 other artists and performers and dozens of external organisations. To date over 100,000 people have seen some form of his live performances at either Glastonbury, Wilderness, science festivals across the UK and abroad in Canada, the USA, Bulgaria, Norway, Ireland and Mexico.
In 2020, supported by On the EDGE Conservation, Simon, along with other stand up comedians, will present the Ugly Animals live show for the first time ever at the Edinburgh Fringe Festival.